UPCOMING EVENTS




Save the date! The JDM Fund's 13th annual "Strike Out Mito" fundraising event will take place on Saturday, August 6, 2022, at 7:00pm. Once again, we will be attending a Mets game at Citifield, with the gathering in the Honda Clubhouse area. It will be more of a party atmosphere so we can all mix and mingle. For more information about the event, or for donation information, please e-mail us at thejdmfund@gmail.com. Checks (made payable to "CFHV - JDM FUND") can be sent to:

The JDM Fund for Mitochondrial Research
1333A North Avenue # 611
New Rochelle, NY 10804
914-637-3712

Our appreciation goes out to all those who have supported The JDM Fund since its inception.

Click here to read the letter that was sent out to all past supporters, as well as potential future donors.
Click here to read and print out the RSVP card.



Click here for driving (& parking) directions to Citifield: Citifield Driving Directions

Click here for mass transit directions to Citifield: Mass Transit Directions To Citifield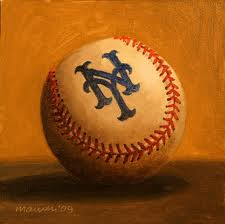 PAST EVENTS



Our 4th annual event, which took place on August 20, 2011, was another wonderful success. The money raised at the event brought our all-time total to $350,000! Thanks again to all who donated to our cause.

_____________________________________________________________________________________

The JDM Fund's 3rd annual "Strike Out Mito" fundraising event, which took place on Saturday, August 28, 2010, was another smashing success! We again attended a Mets game at Citifield, only this time the seats were field level! The weather was spectacular, as was the turnout. Thanks to all who came to the game, and to all those who donated but were unable to attend.

_____________________________________________________________________________________


Our 2nd annual "Strike Out Mito" fundraising event took place on Friday, August 21, 2009, 7:00pm, at the new Citifield stadium. A fun-filled, exciting event was enjoyed by all who attended, despite the rain delay. All our guests enjoyed a baseball game between the Mets and the Phillies, which the Mets won! $60,000 was raised to support mitochondrial research. Thanks again to all who donated; we couldn't have done it without you.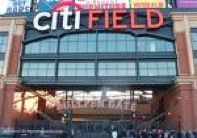 We have exceeded this year's goal of $50,000! Thanks to all!



_________________________________________________________________



Our kick-off fundraiser took place on Friday Evening, September 5, 2008, at Shea Stadium, Mets vs. Phillies

Thanks to all the JDM Fund contributors, our inaugural fundraising event was a HUGE success! 250 supporters came to the game, and an astounding $79,427 was raised for mitochondrial research.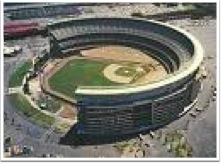 One MAJOR highlight of the evening was when Joey and his parents were invited on to the field prior to the game, where he met several of the Mets during batting practice. Both David Wright and Jose Reyes signed Joey's baseball, and a pair of signed batting gloves were also given to Joey by David Wright.

As an added bonus, Mister Met came up to our section to get everyone fired up. It was fantastic!

Everyone snacked on peanuts and caramel popcorn that were donated by the Kass family; some friends even flew in from California to attend. Others drove from 2 hours away, and then sat in U.S. Open Tennis traffic to arrive on time.

To ALL of you who made the effort and took the time to be there, our heartfelt thanks; you made the night so special.

Please click on our photos page to see for yourselves how great the evening was.